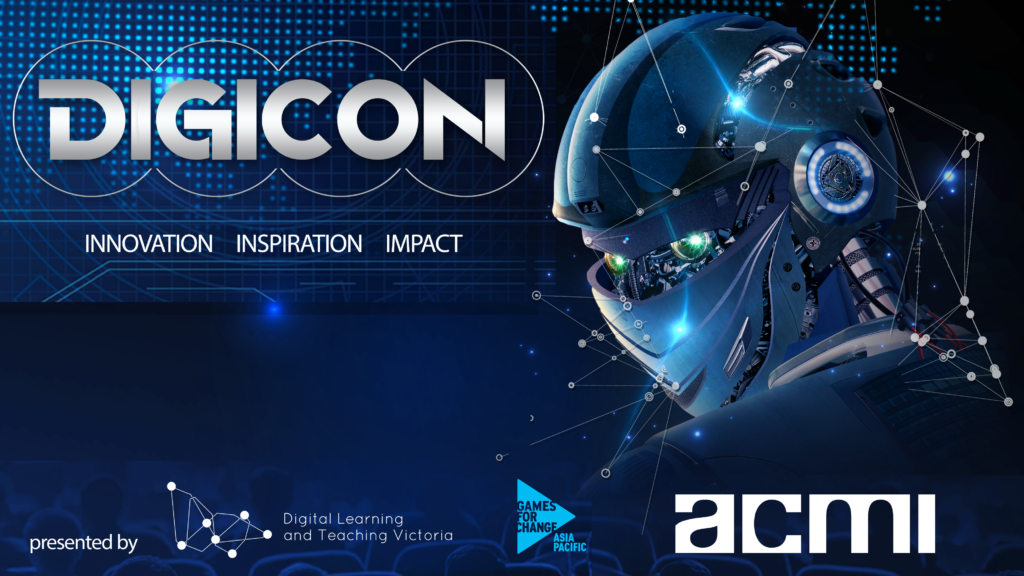 This November, ACMI will host DigiCon 23, a two-day festival of talks and workshops for teachers seeking to deliver high impact learning using emerging, immersive and interactive technologies. For the first time ever, ACMI, Digital Learning and Teaching Victoria (DLTV) and Games for Change Asia-Pacific present a massive program showcasing the best in game-based learning and digital technology for the classroom. 
Join the community
Sign up to our mailing list and we'll keep you in the loop.
G4C APAC VIDEOS
Over 30 presentations from our activities are now available on our YouTube channel.
We are constantly adding new presentations so subscribe to our channel to keep up to date.
Founded in New York in 2004, Games for Change empowers game creators and social innovators to drive real world change using games and immersive media.
The Games for Change Asia-Pacific mission is to foster the development and use of games that make the world a better place. We strive to empower people through the medium of games, including those in the Asia-Pacific region who may not otherwise have a voice. Our activities include  promotion, facilitation and education of games that support positive change, skill building, and development of mutually supportive networks and connections. We also drive critical dialogue on defining what games can be.